2020CAM Express Level
General
The EyeCase system is the most advanced portable solution in the 2020CAM family. Offering a single or dual-cam configuration, and support for ultra high frame rates with a SoloCam head, the EyeCase is a powerful solution which puts everything in one easy, transportable, rolling briefcase.
What is it?
Portable 2020CAM Solution
Dimension: 22″(L) x 9″(W) x 14.5″(H)
Supports two simultaneously recording MultiCams or a single SoloCam
SoloCam Capable
ATA Carry On Luggage compliant for all major carriers
Multiple Frame Rate and Video Buffer Configurations
Everything In One Box
Wired and Wireless Options
Manual or Remote Controlled lens configurations
Features
Portable Solution

 – Provides troubleshooting in a rugged, portable case that is made for easy storage and transport. Designed with specs for easy airline travel.

Rugged, Industrial Design

 – Hindsight 2020CAM is engineered from the ground up to withstand even the harshest factory environments. From moisture to extreme temperatures, 2020CAM's sealed exterior can reliably function regardless of where you put it. With options available including aseptic camera heads, 2020CAM can meet your particular industry's needs.

Industry-leading, Continuous Recording Memory

– With hours of recording time, Hindsight 2020CAM high speed camera systems have the unique ability to continue capturing events even while you review previously recorded video. Hindsight 20/20 features full-duplex, continuous memory buffers measured in hours (versus seconds), our high speed camera system records over multiple shifts, lunch breaks, and meetings.

Ultra-High Frame Rates

– EyeCase has the capability to record anywhere from 125 to 10,000 images per second (depending on camera options), capturing high quality video for any line speeds.

Quick setup and Simple, Intuitive Interface

– Our industrial video camera systems allow operators of all skill levels to capture high-quality video for use in quick decision-making and corrective action implementation.

Portability

– Hindsight 2020CAM's portability and operator-friendly features make high speed video accessible plant-wide.

High Sensitivity to Light

– Our lighting options & light-sensitive cameras allow users to capture high quality video with one-tenth the light of other systems, are cool to the touch and nearly impossible to break.

Networking Capability

– EyeCase makes it easy to troubleshoot instantly from a remote location with the ability to stream live video over a LAN or WiFi  – enabling immediate remote support from OEMs, corporate engineering, and anywhere within the plant network.
Cameras
The MultiCart system supports multiple MultiCam cameras or a single SoloCam camera. Each camera supports manually controlled or remote controlled lens options.
MultiCam enables operators to troubleshoot multiple processes simultaneously with up to 6 camera views on one system.
A MultiCam system is Power Over Ethernet (PoE) compatible and supports the Micro Four Thirds (MFT) lens standard.
Frame rates from 125 to 500 frames per second, and higher with Region-Of-Interest option.
The SoloCam offers the highest frame rates available in a monochrome or color option.
Monochrome frame rates from 250 to 1,800 frames per second.
Color frame rates from 150 to 600 frames per second.
Higher frame rates available with Region-Of-Interest option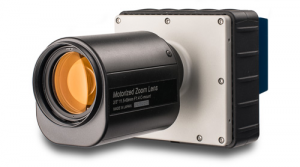 Specs
Recording Time
Recording Time in Minutes
640×480 Resolution*
Buffer Size in GB
Frames Per Second
120
240
500 (single MultiCam)
4 hours
8 hours
500 (dual MultiCam)
2 hours
4 hours
1,800 (single SoloCam)
1 hour
2.25 hours
*Times are approximate
EyeCase Portable System
Travel suitcase option to be used in lieu of kiosk or Pelican Case
Self-contained laptop & camera(s)
Meets TSA-approved carry-on size for major airlines
Small footprint – perfect for traveling from plant to plant
Dedicated custom foam-lined storage area for cameras, lenses, and accessories
Easy access connection panel for camera and LED light hook-ups
Optional wireless connectivity
Pad-lock ready for added security
Simple setup – start capturing video in minutes!
Lenses
11.5-69mm manual
90mm macro
11-130mm macro
75mm fixed magnification
4.4-11mm wide angle
Panasonic 14-42mm MFT lens
Environment
Camera: IP65 or IP67 (NEMA4), with optional waterproof or stainless steel lens cover / ex-proof enclosure
Temperature operating: 20 to 122 ºF (-7 to 50 ºC)
Storage: -40 to 150 ºF (-40 to 65 ºC)
Humidity: 20% to 80% relative humidity (non-condensing)
Vibration/Shock: 7 Grms (10Hz to 2000Hz) / 70G, 11ms, half-sine
Max allowable ambient temp is decreased 3 ºF (1.6 ºC) for each 1,000 feet (300 m) over 2,460 feet (750 m) above mean sea level
Options
Waterproof
Optional waterproof lens cover for wet, damp or dirty environments
Event Trigger Interface
Process Interface Unit (PIU) allows remote trigger capture of line events
Connect to Programmable Logic Controller (PLC) and automatically save portions of video from the continuous recording buffer based on line faults and conditions
Wireless key fob