The 2020CAM MultiCam camera head provides operators with up to six simultaneous views for troubleshooting and monitoring.
General
With the added benefit of the Micro Four Thirds (MFT) lens standard, customizing a multi-camera solution couldn't be easier. The 2020CAM MultiCam is supported by both the EyeCase and MultiCart products.
What is the MultiCam?
Multiple Remote Camera Heads
Micro Four Thirds Lens Option
Power-Over-Ethernet (POE) Compatible
Remote or Manually Controlled Lens
Frame Rates up to 2,500 FPS ( with optional Region-Of-Interest)
Features
Expandable Multi-Camera Platform

 – Adding additional cameras to a 2020CAM EyeCase or MultiCart system is plug-and-play. Connect multiple camera heads to a single 2020CAM Engine and feed multiple views back to a viewer client or multiple viewer clients in the same building or across the globe.

Rugged, Industrial Design

 – Hindsight cameras are engineered from the ground up to withstand even the harshest factory environments. From moisture to extreme temperatures, 2020CAM's sealed exterior can reliably function regardless of where you put it.

Ultra-high Frame Rates

– Hindsight 2020CAM has the capability to record anywhere from 125 to 10,000 images per second (depending on model), capturing high quality video for any line speeds.

Quick setup and Simple, Intuitive Interface

– Our industrial video camera systems allow operators of all skill levels to capture high-quality video for use in quick decision-making and corrective action implementation.

High Sensitivity to Light

– Our lighting options & light-sensitive cameras allow users to capture high quality video with one-tenth the light of other systems, are cool to the touch and nearly impossible to break.

Multiple Lens Options

– With support for the Micro Four Thirds standard, the lends options are nearly limitless which means a MultiCam camera head can be customized for your application, and the lens can be quickly and easily changed for multiple uses.
Please contact us for technical data sheet.
Specs
Recording Time
Monochrome Duration in Minutes

640 x 480 Resolution*
Buffer Size in GB
Frames Per Second
240
320
480
125
1920
2880
3840
250
960
1440
1920
500
480
720
960
*Higher frame rates available with Region of Interest will alter recording time
Lenses
90mm macro
11-130mm macro
75mm fixed magnification
4.4-11mm wide angle
Panasonic 14-42mm MFT lens
Environment
Camera: IP65 or IP67 (NEMA4), with optional waterproof or stainless steel lens cover / ex-proof enclosure
Temperature operating: 20 to 122 ºF (-7 to 50 ºC)
Storage: -40 to 150 ºF (-40 to 65 ºC)
Humidity: 20% to 80% relative humidity (non-condensing)
Vibration/Shock: 7 Grms (10Hz to 2000Hz) / 70G, 11ms, half-sine
Max allowable ambient temp is decreased 3 ºF (1.6 ºC) for each 1,000 feet (300 m) over 2,460 feet (750 m) above mean sea level
Please contact us for technical data sheet.
Options
Waterproof
Optional waterproof lens cover for wet, damp or dirty environments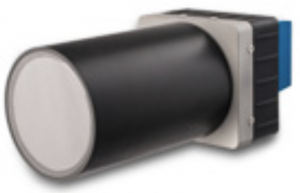 Aseptic
Optional stainless steel aseptic camera head and lens cover provides for high speed video recording in sensitive environments
Wireless option allows for recording and monitoring inside clean rooms without the need to ever touch the camera after it is placed
Record high-speed video for hours and hours in an aseptic environment without the need to reset or start/stop recording thanks to continuous recording buffer
Please contact us for technical data sheet.