The newest version of the 20/20 Hindsight viewer software, the Connect App, is for our high-speed industrial camera systems. Connect supports live viewing of multiple MicroCAM and 2020CAM Engine cameras on the same screen. Supported across Windows, iOS, and Android devices.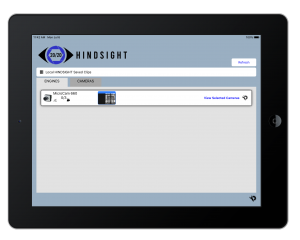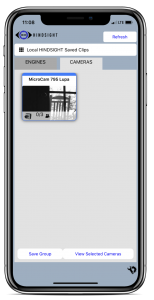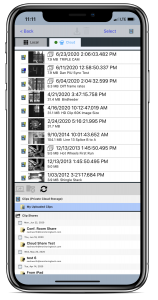 The Hindsight Connect App also replaces the Hindsight Clip Viewer for importing and viewing Pack-N-Go clip package files. Visit the Downloads Page for more information.
Note: The Connect app also supports importing Pack-n-Go clips packages for viewing. The Connect App replaces the Hindsight Clip Viewer which is no longer supported or maintained.
For importing clips from a Pack-N-Go Clips Package, or for viewing your MicroCAM or 2020CAM Engine version 5.0 or above, download the Hindsight Connect App:
Connect supports MicroCAMs and Engines version 5.0 and up. For versions 3.0 or 4.0, please see the 20/20 Hindsight Viewer page.


Android – Download from Google Play

If you're not sure which version you need, please contact support for assistance.